The "Yoga and Naturopathy Therapy Patient Center" established under Human Consciousness and Compound Science, Lucknow University, was inaugurated at Lucknow University near Milani Park, Residential Campus Gate No.8 of Lucknow University. The center was inaugurated by Dr. Dharam Singh Saini, Minister of State (Independent Charge), Department of AYUSH, Government of Uttar Pradesh. The function was presided over by Prof. Surendra Pratap Singh, Vice Chancellor of Lucknow University. Chief guest AYUSH Minister Dr. Dharam Singh Saini said that Yoga and Naturopathy is important medical practice of India. It is useful in modern lifestyle diseases, high blood pressure, diabetes, asthma, obesity and stress. Yoga is developing globally. Due to World Yoga Day, people are practicing yoga in most countries of the world for health benefits. The government is trying to develop Yoga and Naturopathy in Uttar Pradesh. The Minister said that Lucknow University is providing education and training in Yoga and Naturopathy.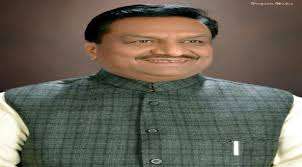 I was told that courses are being conducted at PG level in Yoga Institute of Lucknow University. While chairing the University Vice Chancellor Prof. Surendra Pratap Singh said that "To get the overall benefits of Yoga and Naturopathy, it is necessary that this OPD will be beneficial for imparting practical knowledge to the students. Here everyday the university in its curriculum You will be able to get practical knowledge of the inherent aspect. Vice Chancellor said that the university If even modern lifestyle generated Krwayega treatment available through diseases of Yoga and Naturopathy on.
In future, more resources will be developed in this OPD. Convener of the program, Dr. Amarjeet Yadav said that this center will be operated daily from 7 am to 10 am and from 5 am to 7 pm in the evening. Yoga teachers will be available continuously for those coming here for treatment. People suffering from depression, respiratory problems, stress, obesity, diabetes and high blood pressure can register here. Free treatment will be provided here. During the program, Prof. Prof Vinod Singh, Dr. Vijay Kumar Ohri, Dr. Umesh Kumar Shukla, Dr. Satyendra Kumar Mishra and a large number of public and university students, students were present.