Defense Minister Rajnath Singh has estimated that India's economy will grow to 10 thousand billion dollars in the next 10-15 years. At the inaugural session of 'Def Connect 2019' organized by the Ministry of Defense to showcase the achievements achieved under the Innovation in Defense Excellence (IDEX) initiative, Singh said that he is proud to see startups today and favorable conditions for them Need to make.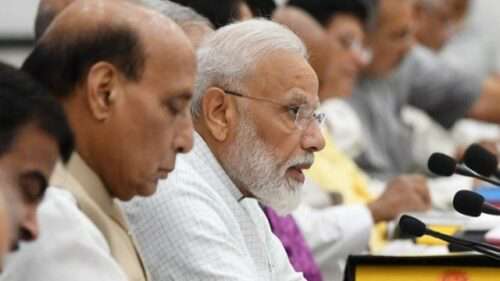 He said that our Prime Minister Narendra Modi has targeted to reach the economy by 5 thousand billion dollars by 2024. Looking at the talent that exists in India, I am confident that we can become a 10 thousand billion dollar economy in the next 10-15 years. Singh said that India will emerge as an innovation and exporter rather than an importer in the field of defense technology.
Believing startup optimization to be a very complex challenge, he said that ideas can be great and innovative minds can also find solutions. However, creativity and projects can fail if adaptation is not meticulously and vigorously. The Defense Minister also assured full cooperation of the government for indigenous defense industry and nation building.
Rajnath Singh expressed confidence that India will one day emerge as an exporter, not an importer of arms. In the inaugural session of the Def-Connect 2019 conference organized by the Ministry of Defense here, the Defense Minister said that India has become the leading country in the field of technology and peacekeeping in the whole world.
Rajnath Singh said that as a big force, it is equally important for us to specialize in defense construction and research and development. The Defense Minister said that for any country, a confluence of knowledge and strength is necessary. He said that IDEX will emerge as a unique platform for the confluence of knowledge and power in India. This will use youth power. He said that the human brain is the most capable and creative laboratory which tests millions of minds every day.
The Defense Minister said that the government has launched schemes like 'Make in India', Start Up India and Atal Innovation Mission, which provide a suitable environment and opportunity to the creative talents of the country. He said that the government has recently opened the doors of its laboratories to encourage young talent. On this occasion, the Defense Minister released the people of Idex. Through this, those youngsters who want to use their technology for the country's defense sector will get an opportunity to show their potential.