The Kejriwal government has announced an exemption in the two-day even-odd scheme in view of the light year festival of Guru Sikh Guru Sikh Guru in Delhi. That is, today and tomorrow, on Tuesday, Odd Even will not apply in Delhi. For these two days, any person can use a vehicle with any odd or even number. While 3282 invoices so far at Aud Even in Delhi
On the 550th Prakash Parv of Guru Nanak Dev, the government has decided to give relaxation on the demand of the Sikh community. But after that again from Wednesday i.e. November 13, even odd will be applied again. It will run till 15 November. Due to Odd Even, people had to face difficulties in celebrating Prakash Parv. Therefore, the government has given two days' exemption from Aud Even considering their demand. All people will get this discount. Notification has also been issued by the government.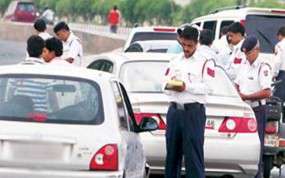 According to the Delhi government, there has been a demand from various Sikh organizations for exemption from Aud Even for a long time. On the 11th of November i.e. on Monday, the city kirtan is taken out on the occasion of Prakash Parv. Then on 12 November i.e. Tuesday, Prakash Parv will be celebrated. A large number of people visit the gurdwaras that day.